Malcolm Harrison is showing some of the backhoe loaders available at the Prees sale taking place on the 16th September. Pictured front and centre is a 2000 Sitemaster 3CX 4WD backhoe with cross lever controls, forks and a 4 in 1 bucket and plenty of additional buckets to suit multiple tasks. This machine is joined by a range of machinery from access platforms to wheeled loaders and excavators to rollers. Check out the advert on page 18 for full details of this Saturday's sale.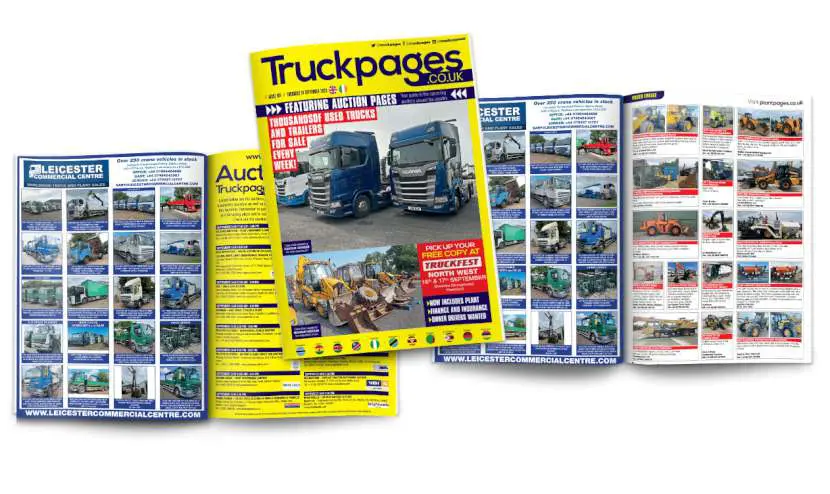 Remember, there's always tonnes of farm machinery for sale at our sister site www.farmmachinerypages.co.uk If you are looking for trucks and trailers for sale then head to www.truckpages.co.uk
Also check out the rest of the photo lineages for a great choice of used plant for sale.
There's always plenty of new stock advertised for sale at Truckpages in print and online at www.plantpages.co.uk.
Remember, when you are calling any of the advertisers in the magazine or online, please remember to mention Truckpages magazine. If you can't find the truck you are looking for then search on the Plantpages website where you may find additional stock not advertised in the magazine.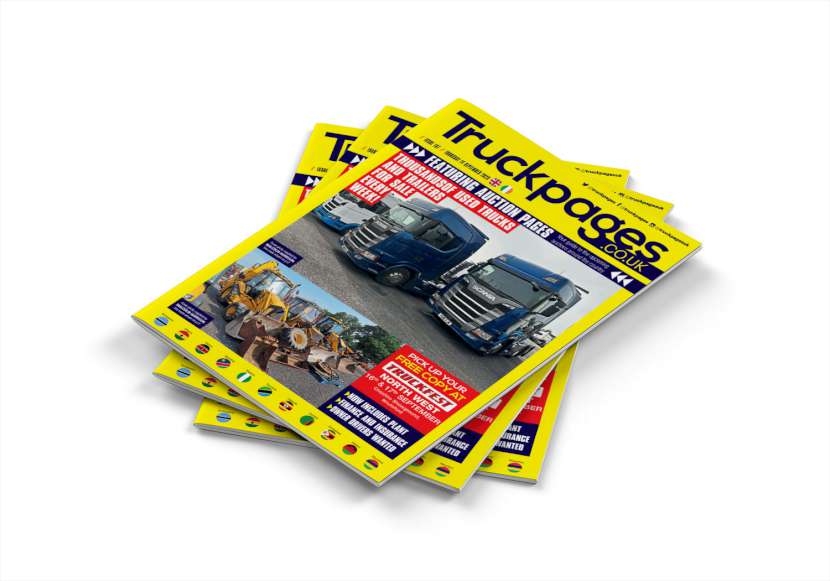 Use the form at the bottom of the page to add your email address to be advised every time the page-turn is published.

Please contact us if you would like to be added to the mailing list to receive your free copy every couple of months. If you would like to receive more regular copies, then subscription is very cost effective.

All enquiries, please call on +44 1733 602454 and for details of how to ensure you get a regular free copy – or to subscribe to receive the magazine weekly- contact us

Share on