Caterpillar, in collaboration with Finning UK & Ireland, will exhibit its latest machines, engines and solutions on stand C-ND1/ND2 at Plantworx in Peterborough, 13-15th June 2023.
Compact Equipment
Four next generation of Cat® compact radius mini hydraulic excavators will be showcased, all delivering increased performance, higher breakout forces, longer service intervals and lower owner and operating costs compared to prior models. These mini excavators offer common features and consistent control layout to simplify training and operator adaptation.
The exhibited Cat 308 CR with Ease of Use technologies – Indicate and E-Fence – allows operators of all experience levels to work more efficiently and consistently. Qualified operators will be able to try out the technology throughout the show, and these features will be showcased in daily 20-minute demonstrations scheduled at 10:00, 12:00, 14:00, 16:00.
The Cat 306 CR with TRS6 tiltrotator gives 360 degrees of rotation and 40 degrees of tilt to enable complex digging and grading without the need to reposition the machine. Daily 15-minute demonstrations will take place at 9:30, 11:30, 13:30, 15:00.
The Cat 301.7 CR and Cat 302.7 CR on display offer big performance in a compact design. Both cab and canopy versions can be tilted back in minutes by using a couple of simple tools. The joysticks and travel levers tilt up with the cab, allowing unobstructed access to components for larger service and maintenance tasks. The tilt cab along with ground-level access to all the regular touchpoints for service helps reduce maintenance time and costs. Cabs are sealed and pressurised and offer a clean and quiet environment for the operator and can be equipped with heating and/or air conditioning for all-weather climate control.
To support customers during the energy transition to a lower-carbon future, Caterpillar will display the battery electric Cat 906 compact wheel loader prototype powered by a Caterpillar battery prototype, which includes an onboard AC charger.
Engines
The Cat C3.6 industrial engine offers the perfect balance of compact size, reliability and performance. Offered in ratings ranging up to 100 kW (134 hp) @ 2200 rpm, the C3.6 meets EU Stage V / U.S. EPA Tier 4 Final emissions standards and is designed to meet the needs of many industries and applications, including earthmoving and paving equipment, pumps, compactors/rollers and compressors, among other machines. Smaller in size than its predecessor and delivering 5% more power density and 12% more torque, the C3.6 is a powerful yet compact engine, with flexible aftertreatment mounting options. It is compatible with biodiesel up to B20 and hydrotreated vegetable oil (HVO) to EN15940, to help customers power a better, more sustainable world.
Caterpillar is also promoting its remanufactured Cat engines, with a C6.6 that displays the engine both before and after the rigorous remanufacturing process. Reman engines are an efficient, cost-effective solution to optimise uptime as they come fully assembled and ready to run. Remanufactured to like-new standards, Cat Reman engines are backed with the same-as-new Caterpillar warranty.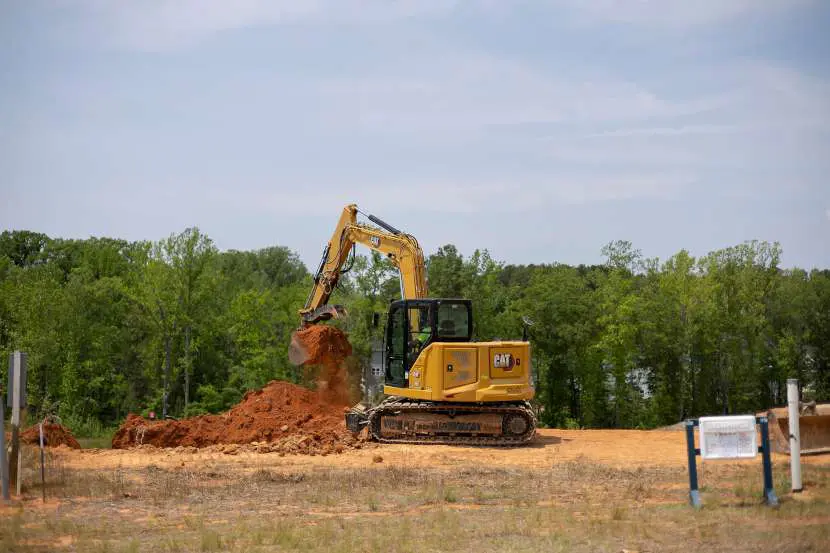 Used equipment
Used equipment experts from Finning will support customers who seek an alternative to buying new or are looking to sell their Cat equipment.
Cat Financial
Team members from Cat Financial will be available to discuss the latest leasing and financing programs as well as extended protection packages to help secure customers' investments. Whether looking for new or used Cat machines or for repair/rebuild options to keep current machines operational, Cat Financial experts will help customers make the right decision to support their business – no matter how large or small.
Recruitment
The Caterpillar Talent Acquisition team will be at Plantworx to showcase the diverse careers available within the company and will be available to answer questions.

Share on