A groundworks and civil engineering specialist has hailed the outstanding performance, fuel efficiency and operator environment of its new JCB 140X tracked excavator.
Luton-based Harkmac Construction Ltd bought the 15-tonne JCB 140X specifically for drainage and foundation work on groundworks contracts for its leading housebuilding clients. Supplied by dealer Watling JCB, the new machine has immediately excelled on a new-build residential development in Bedfordshire.
Dean McElroy, Harkmac Construction Ltd's Managing Director commented, "We chose JCB for its well-established reputation for manufacturing high quality construction equipment and the excellent aftersales service."
"The machine's performance has been outstanding, even exceeding our already high expectations. Whether excavating drains and foundations or loading vehicles to remove waste from site, its fuel efficiency, reliability and versatility have all proved exceptional. Our operator is particularly impressed – praising its comfort levels, excellent visibility and ergonomic controls.
"We have had a long and positive relationship with our dealer, Watling JCB. Their pre-sale support is invaluable, always ensuring we select the right equipment for our needs. Post-sale, their service and maintenance support has been exceptional – ensuring minimal downtime and optimal performance for our JCB machinery."
Established in 2018, Luton-based Harkmac Construction Ltd delivers groundworks and civil engineering services to residential and commercial clients including: Castlemore Homes, TSL, G Oakley & Sons, Living Space, We-link Homes, Griggs Homes, GNC Construction, Inspired designs, RSR and Lodge Park.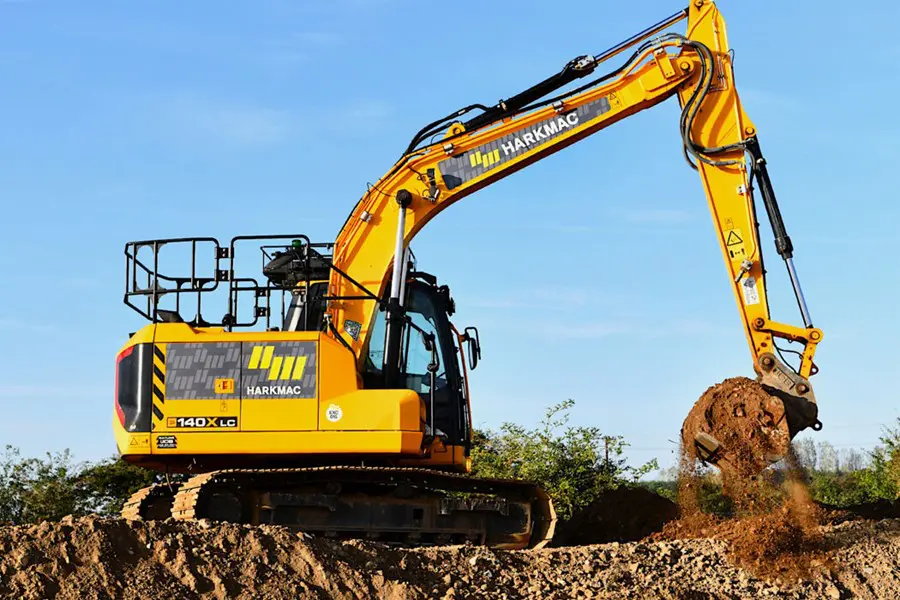 Share on