Cornish contractor Steve Hoskin Construction (SHC) have taken delivery of the first hydrostatic drive, 6-tonne Power Swivel Dumpers to be manufactured by Thwaites.
SHC, formed in 1995, are recognised as one of the largest groundworkers in the South-West of England, delivering on site solutions to both local and national house builders. With companies such as Barratt David Wilson, Bovis and Taylor Wimpey amongst their portfolio of clients.
This first machine sale of its type, represents further continual improvement in product development from Thwaites as the hydrostatic drive versus manual drive, delivers improved proportional control, making the dumper even easier and safer to operate.
SHC MD Neil Hoskin said, "We have a have a long and successful trading relationship with Thwaites and our fleet of dumpers is exclusively Thwaites. We are pleased to have taken these first machines which will further improve safety on site and the safety of our operators, who will no doubt appreciate the benefits of a yet smoother and consistent drive".
The deal was facilitated by Thwaites authorised distributor in the region CBL, for whom John Elliott said "SHC are a loyal customer for CBL over many years and their Cornish heritage is well recognised, as is the contractor's reputation. We are delighted to have made this landmark sale".
Thwaites Distributor Manager (South) Paul Rodwell said "I am pleased that these first machines of their kind has been bought by SHC, we were speaking about the advantages of the hydrostatic application at this year's Royal Cornwall Show, I thank Neil and SHC for their continuing loyalty to Thwaites".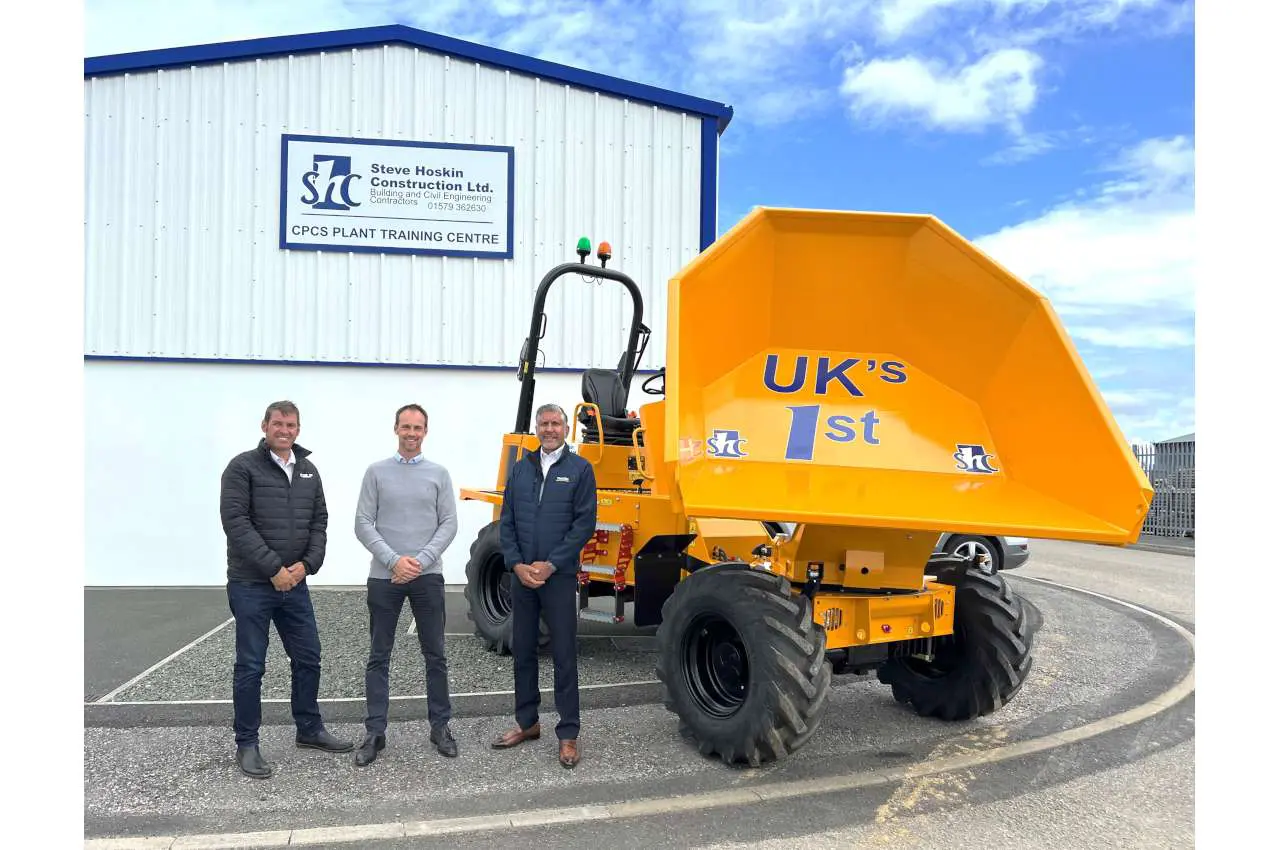 Share on