The biggest fleet of JCB Pothole Pros – a machine which fixes potholes in eight minutes flat – is set to hit the road in the UK after one of the country's leading hirers placed a massive order for 50 machines.
Commercial asset supplier Dawsongroup has already bought 11 JCB Pothole Pros – but all are now out on long-term hire with councils up and down the country, with more urgently needed.
Demand for the machines is huge, especially given the Asphalt Industry Alliance's (AIA) Annual Local Authority Road Maintenance survey estimating that there are a record £14 billion worth of outstanding road repairs in England and Wales – or a nine-year backlog.
Glen Carruther, Dawsongroup emc Managing Director commented, "We only bought our first JCB Pothole Pro under a year ago and the response has been staggering, with the whole of the current fleet now out on hire. We have placed this additional order simply to keep up with demand."
JCB Municipalities General Manager Ben Rawding said: "It's great to see the success that Dawsongroup is enjoying with the Pothole Pro. More and more local authorities, and the contractors working on their behalf, are recognising that the Pothole Pro is the best way to fix Britain's roads quickly and permanently, first time. It is now easier than ever for UK authorities to get a JCB Pothole Pro on to their network, whether it's in a city or in a rural county and the public will now really start to see their presence on the roads and streets around the UK."
Tests show the JCB Pothole Pro can complete a pothole repair in less than eight minutes, four times quicker than standard methods and equivalent to 700 potholes per month. With a 40km/h travel speed, the machine can also rapidly relocate between sites without additional transport costs. The JCB Pothole Pro is a unique 3-in-1 machine, cutting out the damaged surface, cropping the edges and cleaning the hole, ensuring a permanent fix.
Dawsongroup emc is JCB's official rental partner for the Pothole Pro and the additional machines will be supplied through dealer TC Harrison JCB.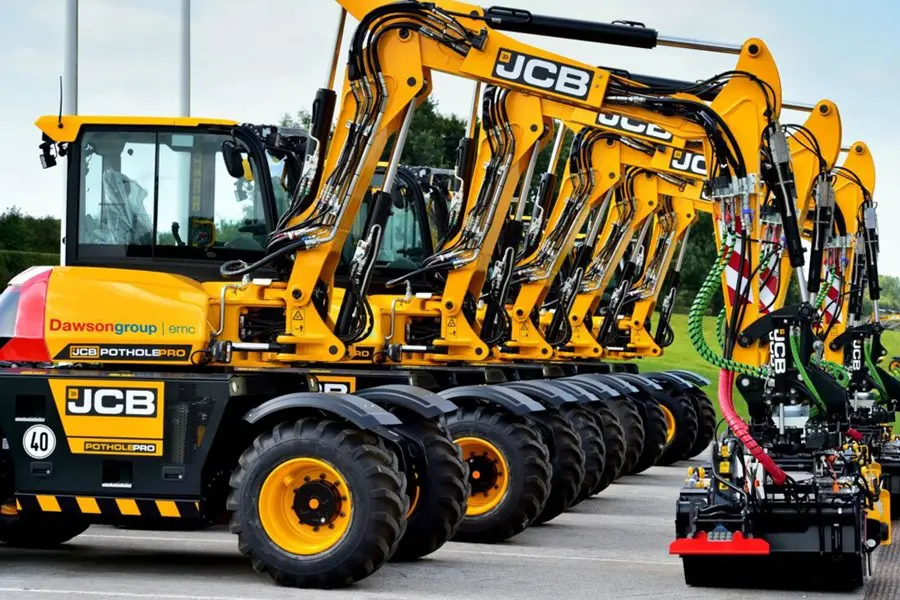 Share on